Глава британской лаборатории признал невиновность России в «деле Скрипаля»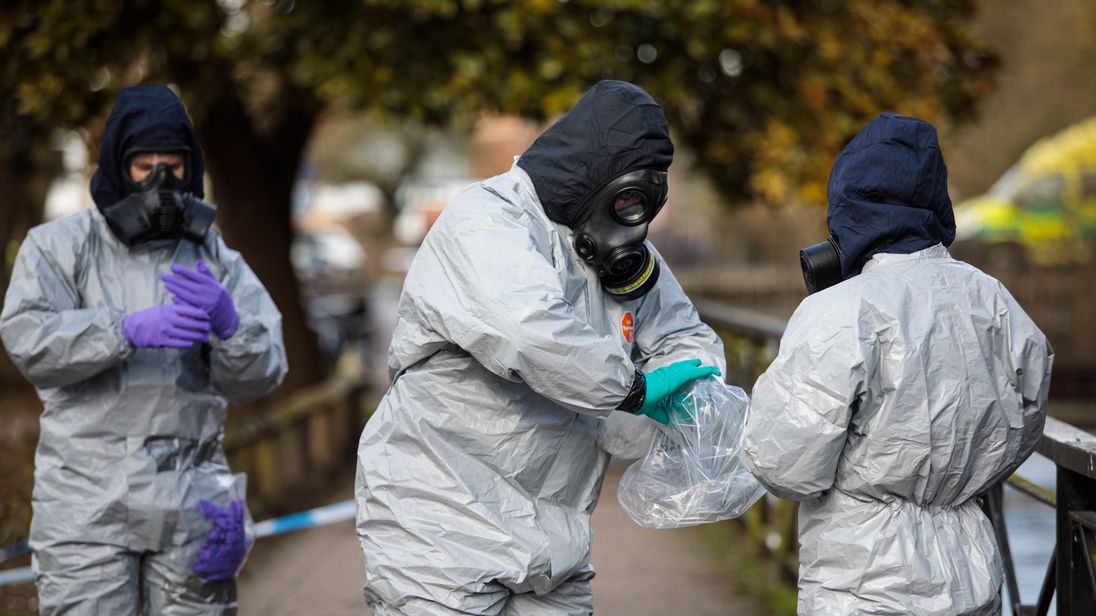 Глава британской химической лаборатории «Портон-Даун» Гэри Эйткенхед признал, что в исследовательском центре не смогли найти доказательств, что Сергей и Юлия Скрипаль были отравлены веществом из России, сообщает Sky News.

Британский шпион Сергей Скрипаль и его дочь Юлия были обнаружены 4 марта в городе Солсбери на одной из скамеек в бессознательном состоянии. Лондон обвинил в причастности к случившемуся Россию, в Москве версию Лондона категорически отвергают.

При этом Великобритания заявляла, что Скрипалей отравили веществом «Новичок», которое якобы было произведено в СССР. В свою очередь постпред РФ при ОЗХО Александр Шульгин подчеркнул, что в России никогда не было программы по разработке этого отравляющего вещества.

Глава департамента по вопросам нераспространения и контроля над вооружениями МИД РФ Владимир Ермаков отметил, что в России отравление Скрипалей в британском Солсбери считают террористическим актом.



[

Spoiler (click to open)

]

By Paul Kelso, Health Correspondent

Scientists from Porton Down have not been able to establish where the novichok nerve agent used to poison Sergei and Yulia Skripal was made.

Gary Aitkenhead, chief executive of the Defence Science and Technology Laboratory (DSTL) at Porton Down, told Sky News they had not been able to prove it was made in Russia.

He said: "We were able to identify it as novichok, to identify that it was military-grade nerve agent.

"We have not identified the precise source, but we have provided the scientific info to government who have then used a number of other sources to piece together the conclusions you have come to."

He said establishing its origin required "other inputs", some of them intelligence-based, that the Government has access to.

Mr Aitkenhead added: "It is our job to provide the scientific evidence of what this particular nerve agent is, we identified that it is from this particular family and that it is a military grade, but it is not our job to say where it was manufactured."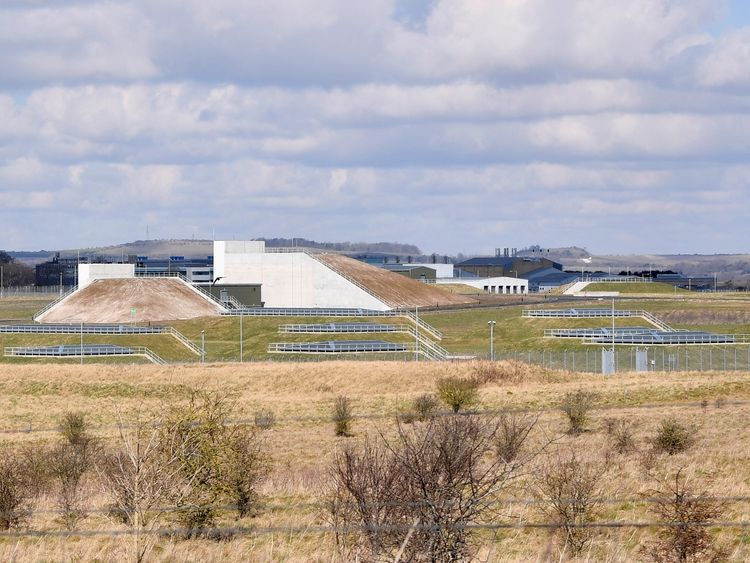 However, he confirmed the substance required "extremely sophisticated methods to create, something only in the capabilities of a state actor".
He said there was no known antidote to novichok, and that none was administered to either of the Skripals.
Porton Down's boss would not comment on whether the lab had developed or keeps stocks of novichok, but dismissed suggestions the agent used to poison the Skripals had come from Porton Down.
"There is no way anything like that could have come from us or left the four walls of our facility," said Mr Aitkenhead.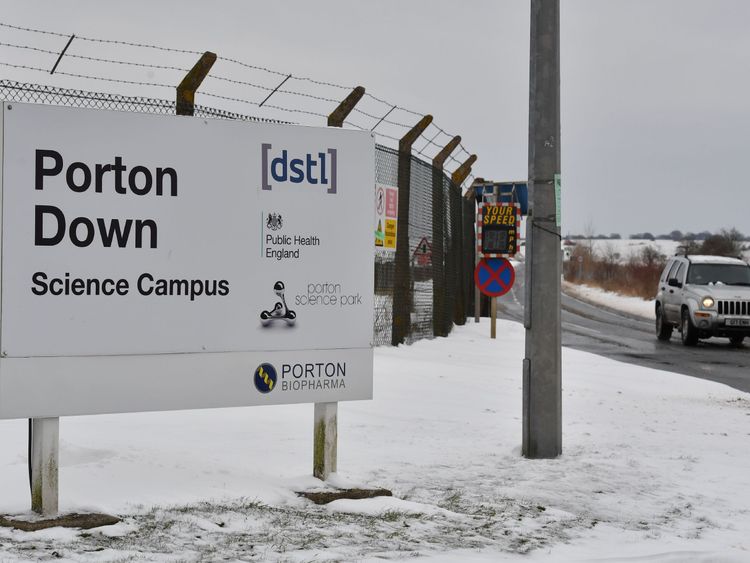 It comes as the chemical weapons watchdog said it would hold a special meeting on Wednesday into the UK government's claim that Russia was behind the attack.
The OPCW (Organisation for the Prohibition of Chemical Weapons) said its executive council would meet in the morning in The Hague.
In a letter, Russia's ambassador to the OPCW, Alexander Shulgin, asked for the meeting to discuss Britain's allegations "in a confidential sitting".
OPCW experts have taken samples from Salisbury to try to verify the nerve agent used and its origin.
Former spy Sergei Skripal and his daughter Yulia were poisoned four weeks ago in Salisbury.
Russia has been pushing hard for access to the pair, saying it "insists" on seeing them.
Yulia's condition improved significantly last week and she is now said to be conscious and talking. Her father, however, remains unresponsive and critical.
The UK government has said it is looking into the legality of the request and also considering "the rights and wishes" of the 33-year-old.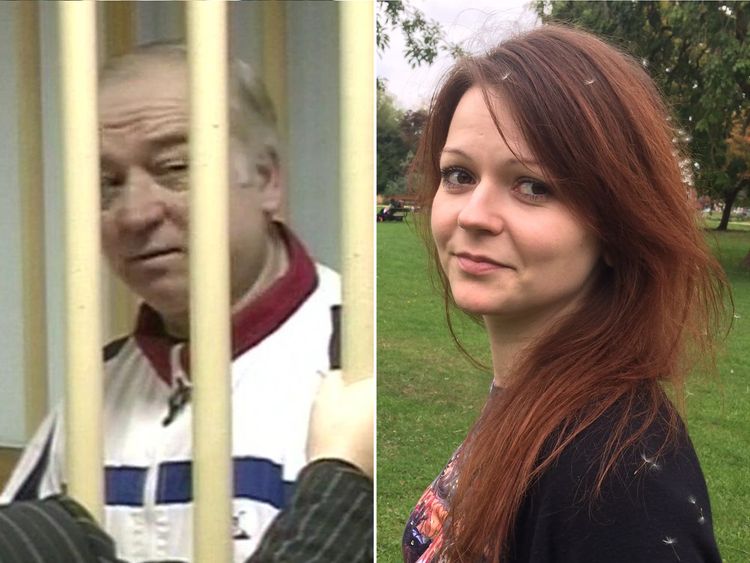 The diplomatic row has led to more than 100 diplomats being expelled from the UK, Russia, the US and Europe, and the war of words shows no signs of dying down.
Moscow's deputy foreign minister, Alexander Grushko, said on Tuesday that the poisonings may have been set up by the UK to justify an increase in military spending.
In comments reported by Russian news agencies, Mr Grushko said the attempted murders could have been "arranged by Britain" because "they need a major enemy".
His boss, foreign minister Sergei Lavrov, floated another possible motive on Monday: that the UK could have carried out the poisonings to distract from Brexit.
A retired Russian lieutenant general has also warned of a doomsday scenario and suggested the situation could escalate into the "last war in the history of mankind".
Evgeny Buzhinsky, who leads security think tank the PIR Center, told the BBC's Today programme he was "afraid that it will end up in a very, very bad outcome".
Asked to clarify, he said: "A real war, worse than a cold war is a real war, it will be the last war in the history of mankind."